GEM CANDY by Kate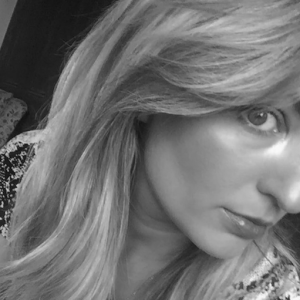 A devoted jewelry lover & collector, I've had a long-lasting love affair with jewelry that has only grown stronger with time. I'm the daughter of an antique appraiser & my siblings and I grew up in an antique shop and later, an Auction Gallery. Our love for beautiful jewelry is something my Mom & I had in common. I've taken apart and played with jewelry for as long as I can remember and have crafted countless pieces over the years. After losing my wonderful Mommy last summer, I was in desperate need of a distraction and thought maybe I should try to design and sell some jewelry rather than just creating pieces for myself for fun. Then, my twin sister, Chelsea gave me the confidence to go for it. This entire collection and every piece I make, I make for my Mom. I know exactly which pieces she would wear and I only wish I got to see them on her. This is why I am particularly proud of The Robin Ankh Collection (Coming Soon..). This ancient symbol is one I've worn around my neck for years. It represents Eternal Life.
My Mom and I didn't view jewelry as a vapid accessory. We viewed it as something more of a talisman to keep close each day. A treasure that when worn just right, can make all the difference to one's style. You can tell a lot about a woman by the jewelry she chooses to wear. Style, taste, and sometimes even their beliefs.
I spent a lot of time, a lot of hard work, and a lot of broken fingernails to make sure every single piece is wearable, durable, and really holds its own side by side with fine jewelry pieces. I hope you all enjoy wearing my jewelry as much as I enjoyed creating it. There will be new pieces added to the site regularly so make sure to keep an eye out on my Instagram page for new jewelry drops!